Professional Engagement Session in San Diego!
Perfect for 'save the date' or wedding invitations, or wedding favors with multiple outdoor locations to choose from such as parks, urban, or beach settings. Best deal and value in San Diego!






Engagement Session:
Includes:

• Consultation/planning
• 1 hour of photography
• Traveling/production cost
• 40-60 unedited proofs
• Bonus image of your choice edting/retouching*
• Entire session downloadable high resolution digital files
• Your Personal printing rights. No watermark!
• You may print up to 4x6, 5x7, 8x12, 11x14" 
• 1-2 weeks turn around time for delivery

* For your final image choice, editing includes skin/hair retouching, color correction, exposure/lighting adjustment and background cleaning only. No edits for physical size.




Your choice of locations to choose from:
(Other locations subject to approval within 10 miles of Downtown San Diego only)
• Balboa Park:
(Mostly historic architecture+ garden options)
• Downtown San Diego:
(Urban scenery)
• Presidio Park:
(Historic museum + tall forest like trees and grass areas)
• Hotel Del Coronado Beach:
(Beach theme w/ historic hotel nearby)
• Crystal Pier Beach:
(Beach theme w/ pier )
Wardrobe Tips:
Do's: 

1.) Please come prepare with your outfit of choice already on! Don't forget any accessories or props if needed.

2.) If you hire a hair and make up stylist, you must be ready by the start of your photo appointment.

3.) Solid colors are good

4.) Pastels and Jewel tones are good, but not vivid, 'glowing' colors (i.e. neon).

5.) Ironed/Pressed - It is ideal if you can bring your clothing already ironed, steamed or pressed, and in a garment bag to try to keep them wrinkle free. It is understood that this is not always possible, and that things can and will wrinkle with travel.

6.) Shoes/Socks/Accessories – Don't forget to bring coordinating shoes and accessories for the clothing you bring. Things like belts, different colored socks (especially black for men's dress pants), or white undershirt for light color dress shirts.



DONT'S

1.) No solid black (it's very hard to light). There are exceptions to this, but in general it is preferred to stay away from black clothing. Think greys, browns, or navy if dark colors are what you want.

2.) No solid white (it's also very hard to light) Again, exceptions apply, this is a general rule. Off white, cream, beige, soft yellow, light blue – these colors can all give a soft, lighter look with out blowing out the lighting.

3.) No Logos or written words on clothing.

4.) No small stripes or plaided clothing, small patterns or too busy patterns. They can cause what's called a moiré pattern (wavy lines) with digital photography, which looks like an optical illusion. It is very distracting and not camera-friendly, so stay away from small thin stripes!










FAQ:

Do I get all of my photos after?
Yes, you will get a downloadable link of all the images from your entire session along with your own personal printing rights. No watermark on your photos!

Can I do my own printing?
Yes, when you purchase a session, you will get all of your digital files in print quality resolution along with your own personal printing rights.

Can I bring props?
We don't bring any props but you are welcome to bring your own props to add to your desired photo shoot theme. For example, if you have a country theme, you may bring your boots, cowboy hats, a rope, guns, belt buckles etc...However please note you may not bring furniture or any particular set up to any of the public places.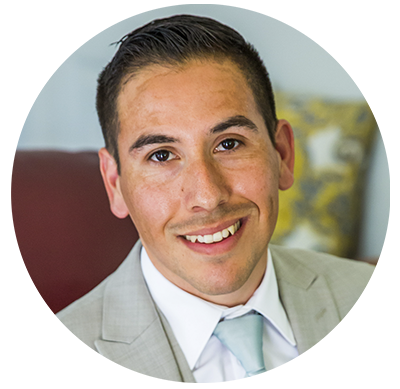 Contact me today!
Owner/photographer
Alberto Bernal
(619)866-8101
info@theglarephotography.com